Hobie Fishing Euro's 2014
The Hobie fishing Euro's have come and gone, it was run like a well oiled machine as you would expect from Hobie. First day was prefish, hunting for fish, getting them to attack the lures, then moving on to find the next working area, we had bites for much of the day, some of my lures were destroyed.
​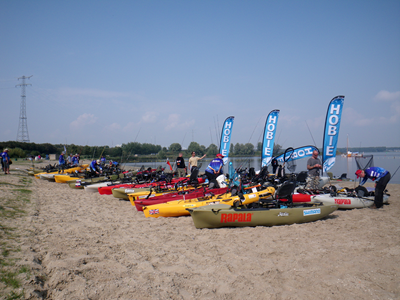 ​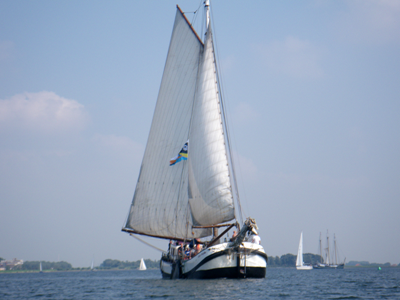 ​
Saturday and the first day of the comp, we launched into fog using the Raymarine Dragonfly to track us to our first mark across the river. We fished hard all day and with only 1 zander between the three of us, it wasn't a great start.
​
Saturday night we drowned our sorrows only have the competitors had managed to find the fish on what had been a very hard days fishing, whilst sat outside the bar, Sebastian Kummerer of Germany walked past and placed a lure under my hand, just saying, tomorrow. This kayak fishing commraderie at its best, Sebastian knew how much I wanted to get a Perch from Holland and had given me one of his "special" lures.
​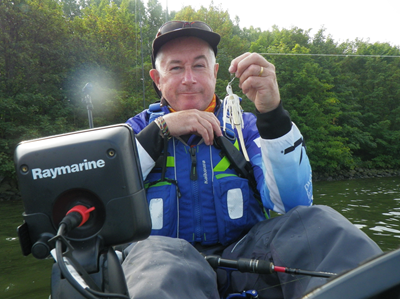 ​
Sunday and we headed across the start line, today we were going to concentrate on one mark and using chatterbaits, Matt Boast had managed to secure a few for us and off we went, within the first 30mins of fishing Matt was into Perch, it was some time later, much later that I got into a Pike and we were on the scoreboard.
​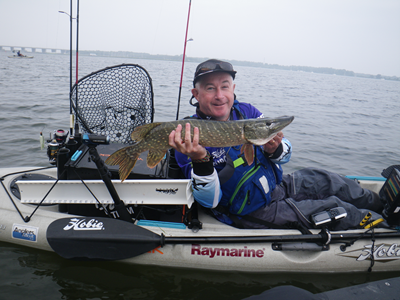 ​
I carried on trying for Perch, although Matt was catching a few I couldn't hook up with them, I eventually moved off to deeper water and spotted four fish on the bottom. I flicked a Spro Belly Shad out in front of the kayak and let it drop down below the kayak, it was just above the fish, it took just two little jigs of the rod tip and it was fish on. When I saw it was a Zander I started to shake, I was on 4lb fluro straight through and on my dropshot rod. The Zander went like a train, the little 1000 size reel drag screaming and me spinning as fast as I could to get line on the reel, this was a technique the Australians use and they catch monsters using light line tactics. Eventually the Zander was in the net, I was chuffed to bits. Stupidly I hadn't marked the spot and couldn't find the other fish... schoolboy error.
​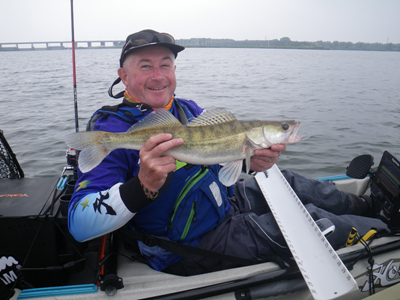 ​
Well that was it for me. I was very happy with a 16th place out of 48 anglers. Sadly not enough to get me to the Hobie fishing Worlds as Ian Harris managed to pip me with a monster pike and perch giving him a 15th place.
​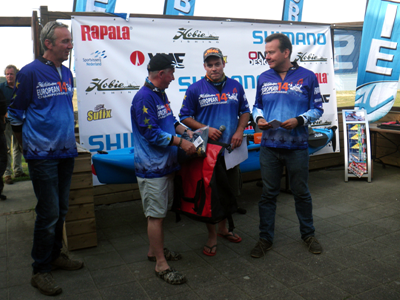 ​
So who won. Daniel Van Der Post was crowned the first Hobie Fishing European Champion. A well deserved win.
​