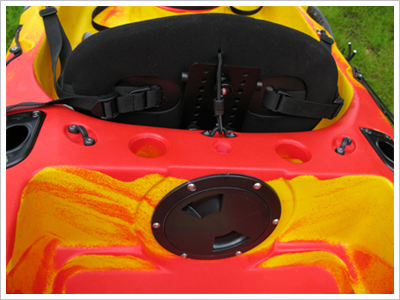 The adjustable back rest and screw hatch for access for battery.
​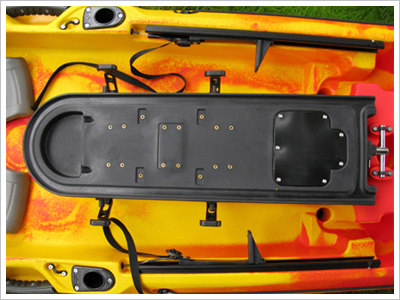 Hatch cover fish finder side with revised drainage.
​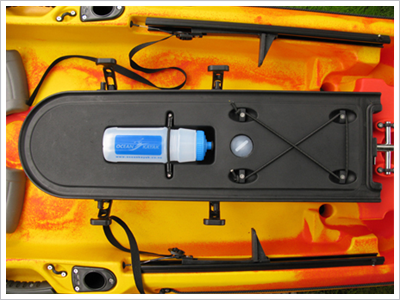 Hatch cover flip side with drinks bottle.
​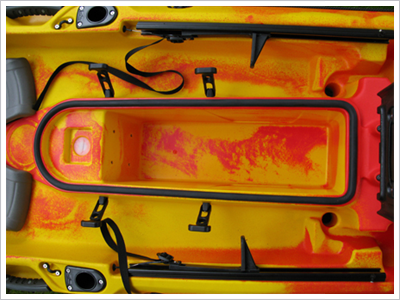 Hatch storage.
​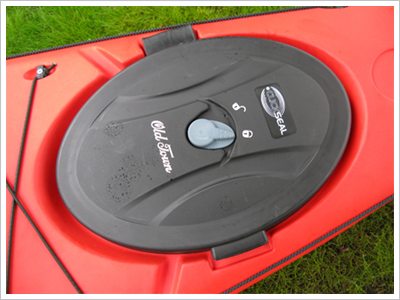 The new front locking hatch, this has a very satisfying tight fitting seal.
​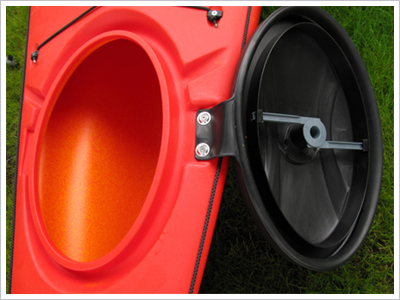 Hatch open, showing the seal on the outer edge of the lid.
​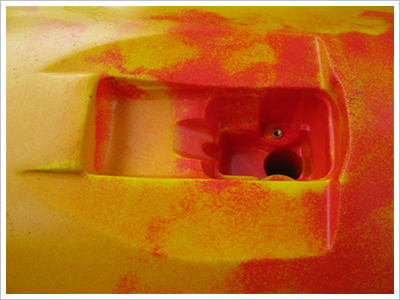 Transducer scupper hole, designed to fit various styles and
manufacturers transducers, including side imaging.
​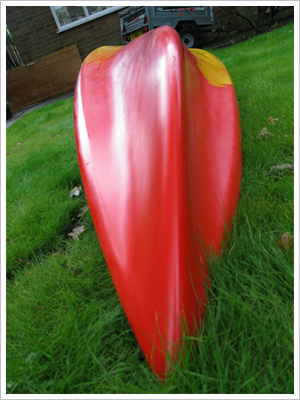 The sharp bow, she looks quick.