Palm Equipment - Kola Boot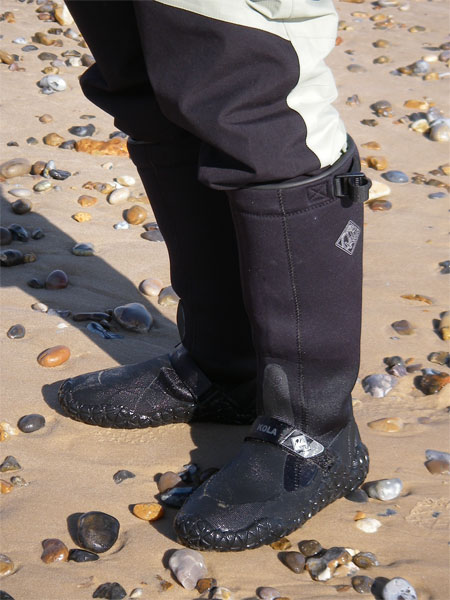 ​
Every winter we get asked the same questions, what should I be wearing on my feet to keep them warm through the colder months.
​
Palm Equipment launched their Kola boot in 2008 and it was a most welcome edition to their excellent range of footwear.
​
The Kola is a double lined full length neoprene boot. The Kola has a thick tough rubber non slip sole the same as if fitted to their Bedrock ankle boot. This tought sole makes carrying a kayak over rough ground quite comfortable, the sole wraps up and around the foot giving excellent protection. The top of the foot area of the boot is also reinforced for further protection.
​
A velcro strap with Palm logo is fitted over the front of the ankle ensures that the boots stay in place and reduce slipping, a strap at the top of the boot helps to prevent water filling the boot. The Kola is a very comfortable boot both on and off the water and should give years of service.
​
Its important to try before you buy as with all the Palm boots that we have owned sizes do appear to come up a little small, I would suggest trying them on with a thick pair of socks or perhaps even two pairs of thin socks, we wear the Palm Titanium socks which do help to keep our feet warm and dry during those colder months.