Hatch Accessory Bag - Simon Hartley (SpeciMan)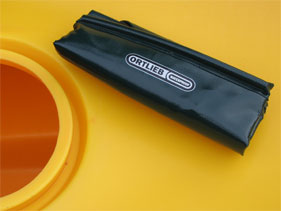 Simon showed this simple but brilliant idea off at one of the AnglersNet Kayak Fishing meets in West Wales.
For those with a Gaspachi Hatch or a Screw Hatch with no basket or net, items placed inside the hull can go wandering, one minute there; the next disappeared out of reach.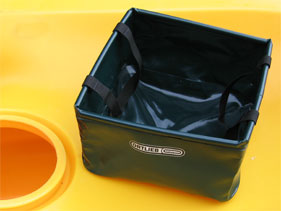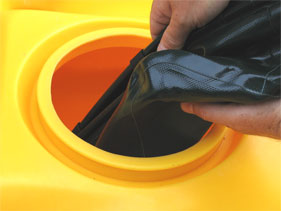 The answer to this inconvenient problem comes in the shape of the Ortlieb 5 litre folding bowl. Folded flat the Ortlieb bowl measures 28 x 13 x 2 cm and is made from ultra tough PVC. Expanded size is 24 x 24 x 14 cm.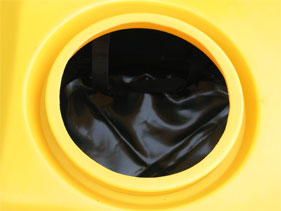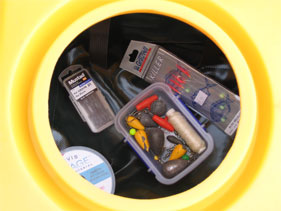 Inserted inside the hatch by folding in half, the bowl is then opened up and filled with accessories, bait or any other items. If filled with bait the bowl is easily cleaned up after use.
The PVC construction prevents the bowl from slipping inside the hull.

Other folding bowls are available, but not of the same construction and may slip when placed inside the hull.
The Ortlieb Folding Bowl can be found in camping shops or online, prices do vary considerably, expect to pay around £16 for the Ortlieb.
​
​
Disclaimer:
Installing hardware may cause damage and/or void manufacturer warranties. The information we provide is a free reference guide only. The author of this information, sponsors and the owners of the website that host this information are not liable for any problems or issues that arise from the use of this information. Users of this information hereby acknowledge that all use of this information is done by their own free will, at their own sole risk, understanding that injury or death could occur.