YakAttack BlackPak
​
The YakAttack BlackPak is the brainchild of Luther Cifers the owner of YakAttack based in the USA.
​
Over the years we've seen many different ideas for the ultimate crate for your tankwell, from the supermarket plastic crate, toolboxes, iceboxes and petfood containers, some do the job better than others, some do little more than stop your gear rolling around in the tankwell.
​
So what's so different about the BlackPak? Well firstly its purpose built for the job, its been considered, the designer is a kayak fisherman, he knows what kayak fishermen want and he's delivered it in a fully customisable way. The Black Pak is pre holed to take up to 10 rod holders, night lights, and YakAttack Gear Tracs or Mighty Mounts allowing you to fit camera mounts, the VisiCarbon Pro Light/Flat, fit straps to secure it to the tankwell and a bracket to clip a Hawg Trough measuring stick to the side, the only thing that to stop you customising it is your imagination.
​
One thing to note is that the BlackPak is not watertight, it has predrilled holes and two handle holes to make carrying the BlackPak easier and more comfortable. For a lure fisherman this is the ideal crate, it just consumes so much stuff.
​
We're not going to show you a step by step guide on building it, the instructions are very simple to follow and the most difficult thing in putting one together is getting the corner pieces up the right way when putting it all together. So instead we produced the film above, a 30 minute build condensed to 3 minutes. Enjoy.
​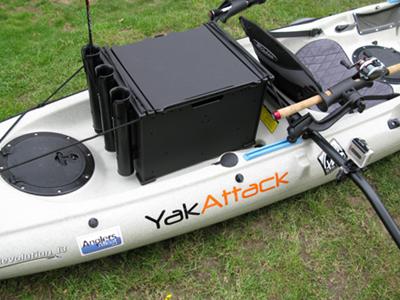 ​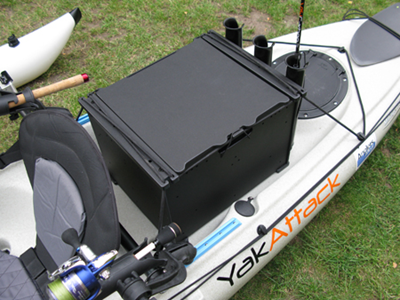 ​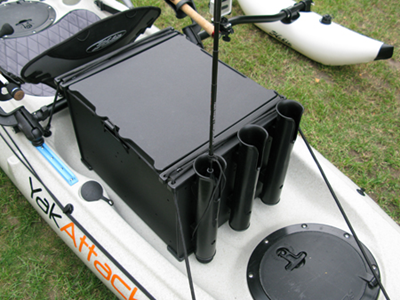 ​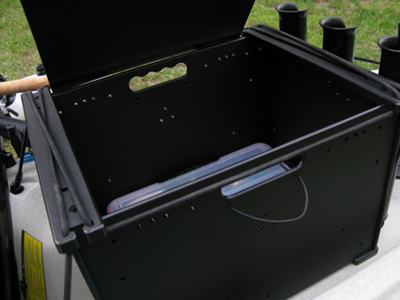 ​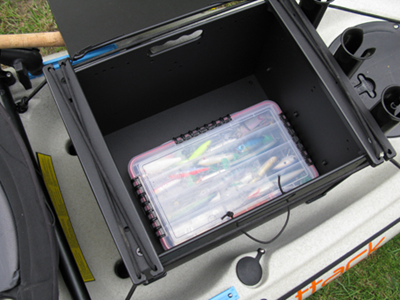 ​
Once we'd built it was time to fit into the tankwell and fit a few extra's. A pair of 4" YakAttack GTSL90' were fitted to the top of the BlackPak, we can fit our camera mount and or YakAttack VISICarbon Pro Light. A set of Berkley rod tubes have been fitted to the long edge, a set of YakAttack Hog Clips have been mounted and of course some stickers.
​
We are also looking at adding some soundproofing to the inside of the BlackPak to make grabbing gear and lures is quieter when we are in the zone.
​
For more information on YakAttack products visit yakattack.us