Ocean Kayak Scupper Pro - Rod Pod Conversion - Lozz
Hi all finally got round to picking up my new Scupper Pro on friday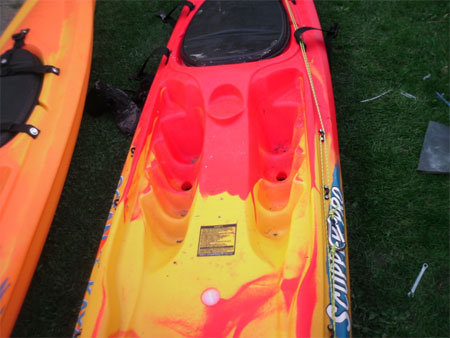 This is what it looked like by Saturday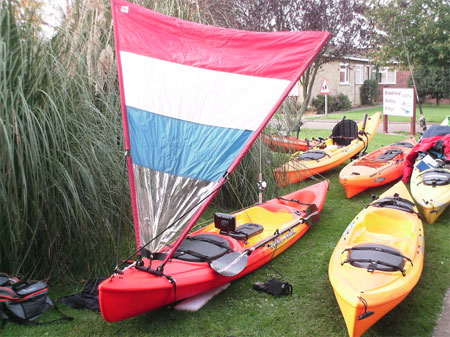 I decided a while back that i wanted an Ocean Kayak Scupper Pro but the storage was too limited and Ii didn't want to go down the 6" hatch route as the area is usually a wash with water with my weight in it, so I decided a rod pod was the way to go.
Step 1
Buy a Big Game and throw it away but keep the Rod Pod lid, it's the perfect size, the Trident 15's lid is to big; a big thank you to Andrew at Ocean Kayak for the lid without which this would not have been possible.



Step 2
I used a 24" x 18" x 1" high density chopping board cut in to 2 pieces 550mm x 150 mm, then bonded them together. Once bonded I milled a slope along the length so that it was 50mm one end and 30mm at the other.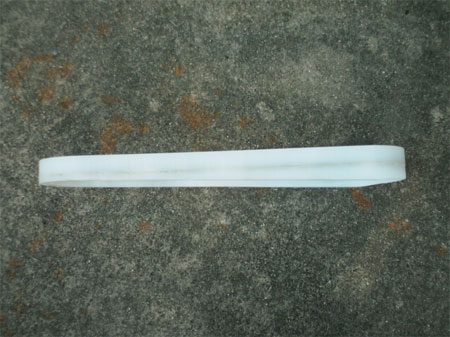 I then used a router to make a rim for the rod pod to sit on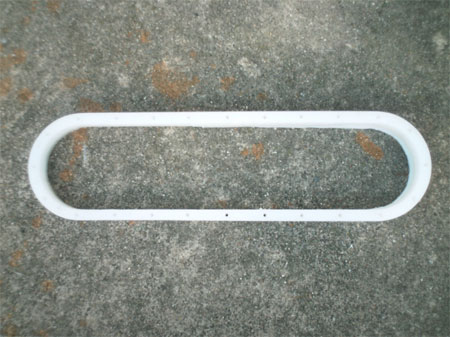 and cheeking that it fits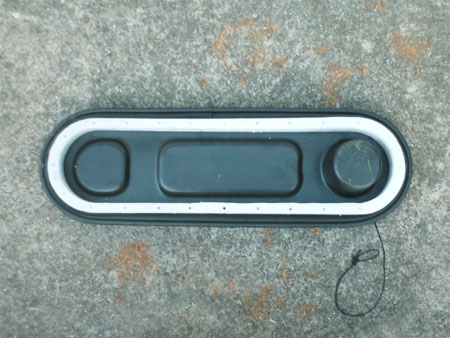 I had made a steel template to route and drill the rim.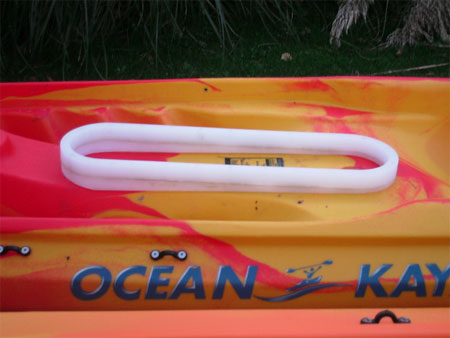 All looking good now time for the drill i drilled 1 bolt hole front and 1 rear to hold it in possition and then drilled all the way round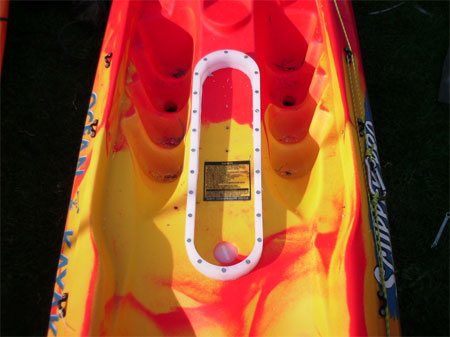 I then cut out the center of the yak carefully following the rod pod rim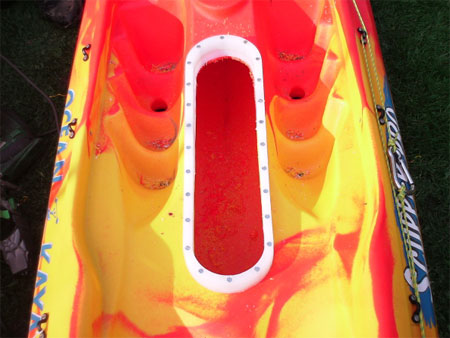 I then prized up the rim 10mm and mastiked up and bolted the lot down.The finnished article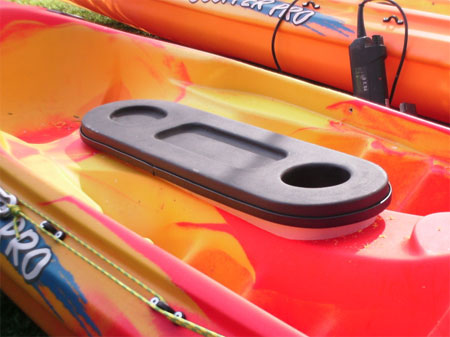 Then fitted 2 straps 1 across the front 1 at the back to hold it down although the seal is very tight as I made it 2mm wider all round than the big games original hatch. Then fitted my paddle keep sail anchor trolley and fishfinder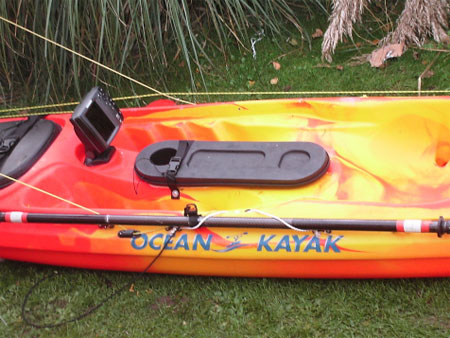 Next on the list is a rudder kit, but that'll have to wait till the next pay day!
​
Disclaimer:
Installing hardware may cause damage and/or void manufacturer warranties. The information we provide is a free reference guide only. The author of this information, sponsors and the owners of the website that host this information are not liable for any problems or issues that arise from the use of this information. Users of this information hereby acknowledge that all use of this information is done by their own free will, at their own sole risk, understanding that injury or death could occur.