Hobie Sail Kit
The Hobie Sail Kit is offered in a range of 4 colour ways, we chose the Silver and white to go with our Dune coloured Revolution 13.
​
The Hobie Sail Kit comes in its own black canvas bag.
​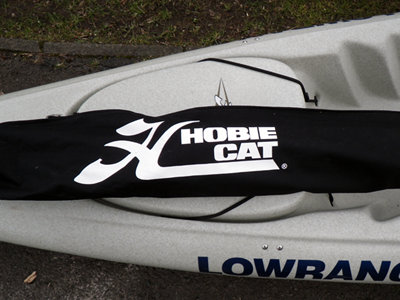 ​
Inside the canvas bag is the 10ft 4" (3.15m) two piece black aluminium mast which is joined together by a black bungee running between the section joint. A single battern 1.88 sq m sail with reinforced window and control line. Unlike other kayaks sails that I have used, the Hobie Sail looks to be made from Dacron, proper sail material.
​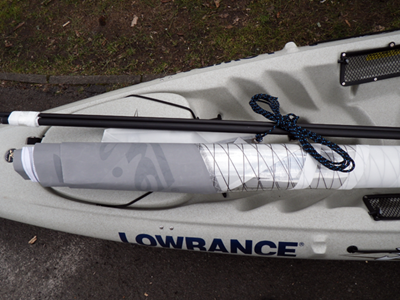 ​
Rigging is simple. Slot the two piece mast together, its suprisingly heavy at 4.3lbs. Then unroll the sail and start feeding the mast in at the foot of the sail, this is quite difficult the first time as the mast tube is a tight fit for the mast, once done its just a case of slotting the mast into the mast foot in front of the front hatch.
​
The elastic at the base of the sail (the down haul) then slips over the button in front of the mast foot. This stops the mast from lifting within the mast foot and the sail from slipping up the mast.
​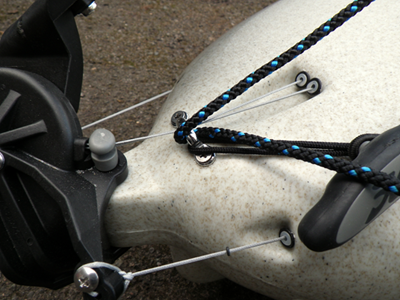 ​
Finally the sail control line runs to the stern and over/under the rear pad eye and back to the cockpit, its advised that the rope is slipped through the seat buckle and a knot tied so that the rope end is not lost over the side should you drop it whilst afloat.
​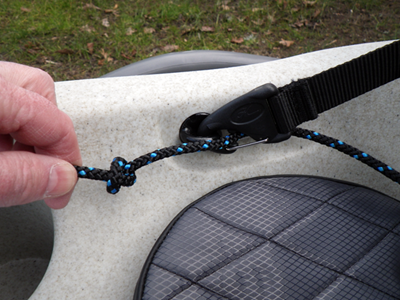 ​
It looks awesome!
​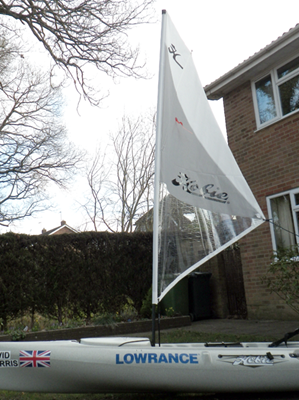 ​
Also included in the Hobie Sail Kit is a complete set of instructions on how to fit the sail along with after care suggestions.
​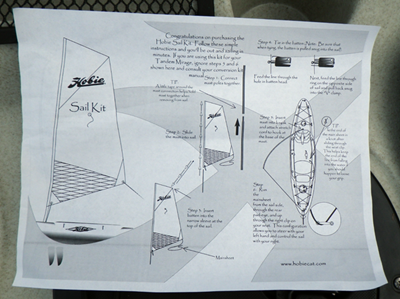 ​
The second side of the instruction sheet explains some sailing basics and how to use the Tell Tails, the little red ribbons in the centre of our sail, to help set the sail perfectly on the water to get the best perfance out of the rig.
​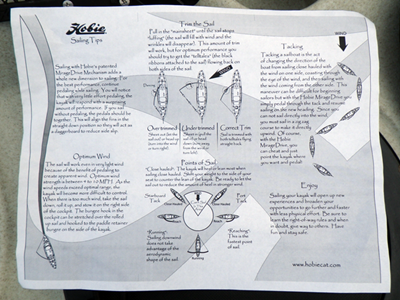 ​
Can't wait to get her on the water.