Hobie Gear Bucket
​
Storage on the Hobie Revolution 16 is at a premium, it's important to be organised .
​
A very easy upgrade is to swap the standard storage box placed under the Screw Hatch in front of the CT Vantage Seat with Hobie's Gear Bucket.
​
Have to say I'm amazed at just how much gear can be kept in here within easy reach.
​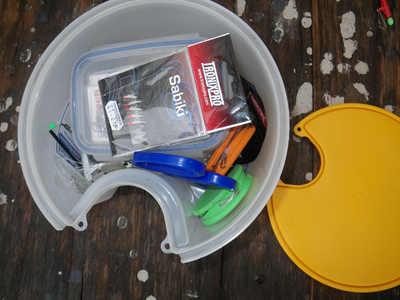 ​
One thing worth mentioning though. In a heavy swell this gear is all out of reach.
​
NEVER open any hatch when there is a chance the kayak could be flooded.
​