Hobie Vantage Seat Bag
​
It's always worth keeping an eye on the Hobie Fishing Accessories catalogue, you might think you have seen everything but items seem to be added all the time... The Hobie Vantage Seat Bag appeared earlier this year... a quick call to Hobie Centre in Poole and one arrived in the next days post.
​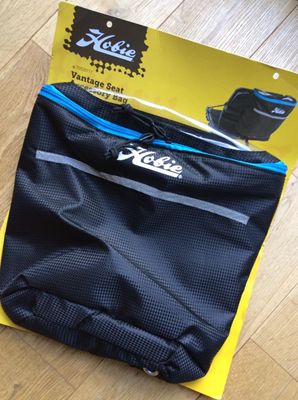 ​
This is another useful storage item, especially for the Hobie Revolution series, it gives me somewhere to store some food for my time on the water, camera's, even a light showerproof jacket should I need one.
​
The Vantage Seat Bag is secured to the back of the Hobie CT Vantage seat with velcro straps, it takes very little time to fit.
​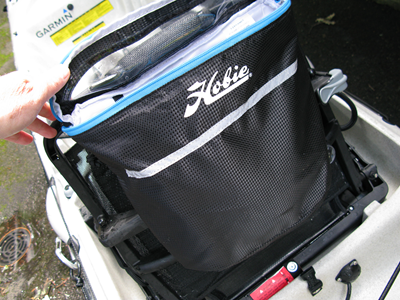 ​
There is a strong zip opening which is easily used out on the water. The top of the bag has a clear window so that you can see where the item you are after is before opening out on the water.
​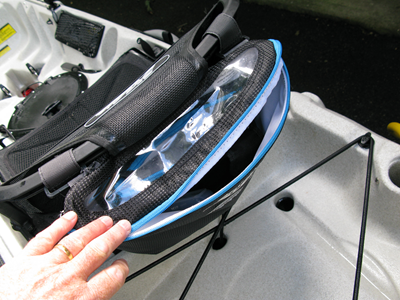 ​
Inside the Seat Bag is a zipped mesh pocket which is ideal for keys or phone, I'd advise keeping these in a small dry bag before storing inside this pocket. Having the bag sectioned off like this really helps keeping items in easy reach without having to dig around inside the larger bag.
​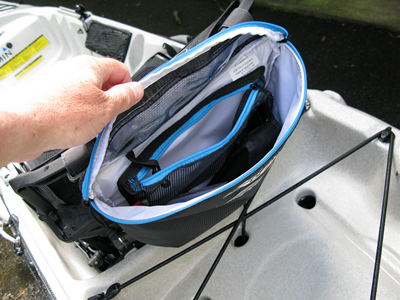 ​
​