Screw hole repair
​
We had decided quite early on in the project to crack on and have a working kayak even though we were waiting for some parts to arrive from the USA. One of the items we needed to have running was the Lowrance 4x DSI finder.
​
We had hoped to use the same holes to fit the YakAttack rails when they arrived, but having used the finder in anger we wanted it a little nearer to us on the gunwale to allow easy adjustment whilst on the move.
​
So with the YakAttack GTSL90's waiting to be fitted we had to first repair the two bolt holes on the gunwale.
​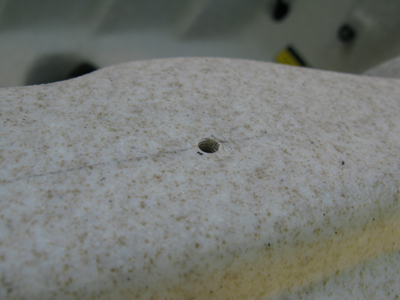 ​
You can use a golf tee for this, but we had some polyethylene welding repair rods so chose to use these to make the repair waterproof, we didn't have a colour match but the repair will be hidden under the rail so no problem.
​
First thing was to flatten one end of the rod with the soldering iron so that it won't pull through the hole.
​
We then pushed the rod up through the offending screw hole.
​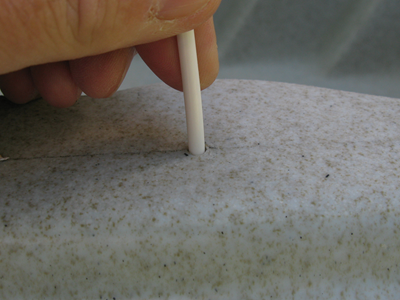 ​
With a clean hot soldering iron we melted into the rod pushing the rod over and keeping a good tension on it as we went.
​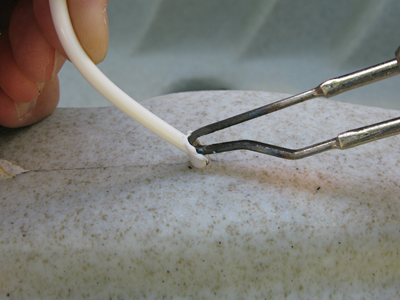 ​
This was to stop the rod dropping back down through the hole.
​
We then slowly dabbed the melted rod into the gunwale, smoothing as we went, spreading the rod a little around the top of the hole, being careful not to make any pitted holes in the kayak.
​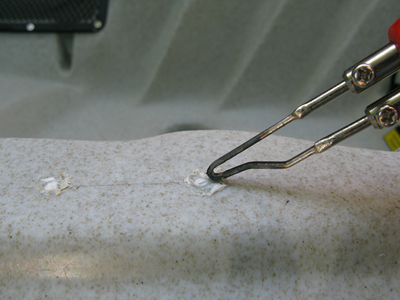 ​
At this stage it still needs a little tidying, so we took a sharp Stanley knife blade and pushed it through the repair keeping it level with the top of the gunwale.
​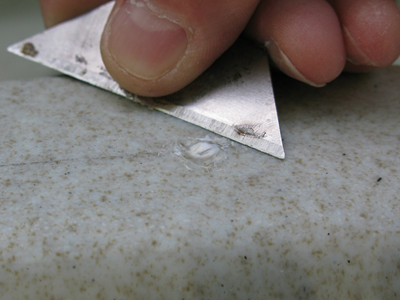 ​
A light sanding and the repair was flush with the gunwale and watertight.
​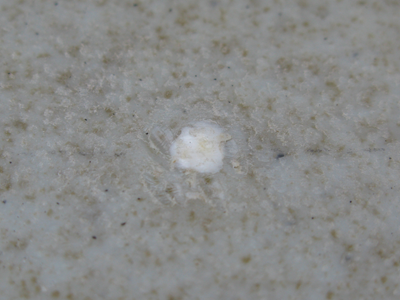 ​
Obvisously if the repair was on view we would have spent a little more time on the finishing, but this was perfect for our needs.
​