Hobie Gear Pockets
​
The standard Gear Pockets on the Hobie range of kayaks have always been useful, they are well placed in the cockpit, a good size for keeping most unhooking gear and other bits and pieces.
​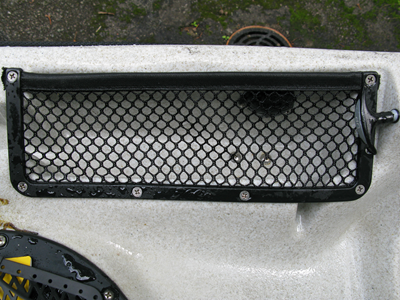 ​
Only one negative is that they are a bit of a hook magnet.
​
Hobie realised that lure anglers might want to change them to something a little more hook friendly and came up with the Rubber Gear Pockets.
​
These are another easy and a quick upgrade to our Hobie Revolution 16.
​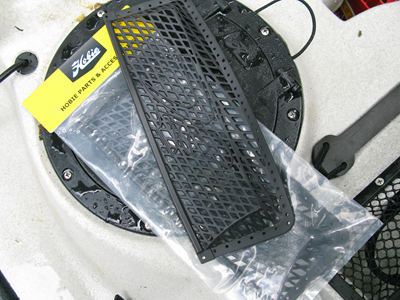 ​
Using a small Philips screwdriver unscrew 6 screws holding in the original Gear Pocket.
​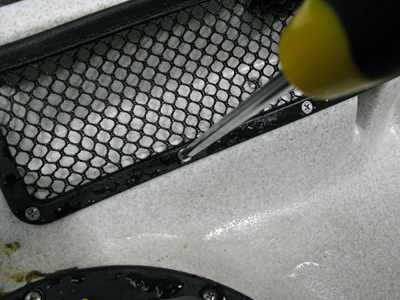 ​
Remove the webbing from the plastic frame. It's worth noting which side is the front facing side, they won't fit properly if you get them around the wrong way.
​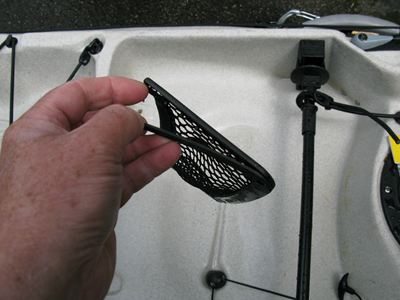 ​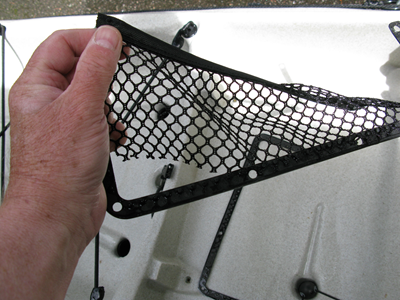 ​
Press the new rubber pocket into place over the little raised studs on the frame and then press the other half of the frame into place, it won't fit as tightly together as with the original pocket.
​
I popped all the screws back through so everything aligned before re attaching to the kayak.
​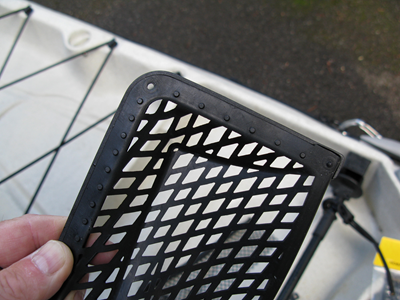 ​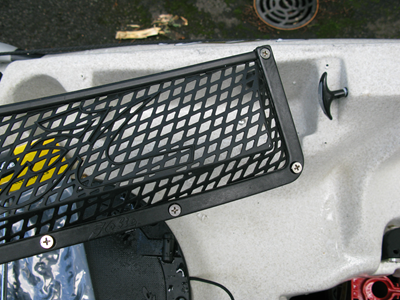 ​
Place the frame in position on the kayak, place the first screw into a hole, turn it backward first so that it drops back onto the thread, then turn it clockwise to tighten, this should stop the screw cutting a new thread resulting in a screw that will not tighten properly.
​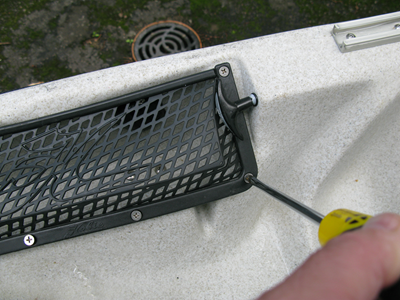 ​
First one complete now do the second one.
​
Note that the Starboard (right) Gear Pocket has a ClamCleat fitted to the frame which locks off the rudder in the down position, extra care should be taken when refitting the screws that you don't cross thread them.
​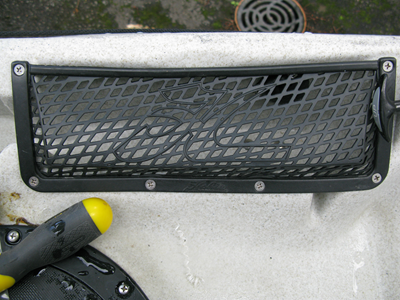 ​
​