Hobie H-Crate
​
Have to admit that I was originally in the "that's a lot of money for a crate" category. But after taking the leap to ownership I have to say I wouldn't be without it.
​
Hobie put a lot of thought into their H-Crate and allow the owner to fully personalise it, my Hobie Team Mate, Ian Harris, has even had his Hydro Dipped giving him a truly unique finish.
​
The crate comes flat packed and needs to be put together with some care. Special attention needs to be taken when securing the H-Rails into the Corner Rod Holders, you need to ensure that they are pushed home.
​
The standard crate comes with 4 x H-Rails allowing you to add from the growing H-Rail accessories within the Hobie catalogue.
​
As standard there is a rod holder in each corner each with its own built in rod locking bungee. There are also adjustable straps in each corner to secure the H-Crate in your tankwell.
​
If you are worried about losing your gear out of the H-Crate should you take a tumble in the surf there is also a cover.
​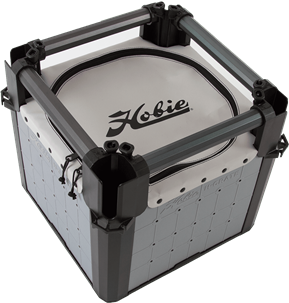 ​
So what have we done to ours?
​
First thing we added was three extra Hobie rod tubes which bolt on using the predrilled holes on the side of the H-Crate.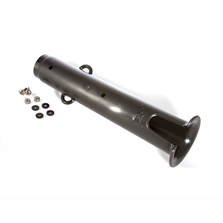 The bolts are slid in place in the tubes, then one of the rubber washers will hold the bolts whilst you align with the holes on the H-Crate, it's worth slipping on a nut to each bolt and hand tightening. A screwdriver can be passed through the holes in the rod tubes to tighten each bolt in turn. It's fiddly to do the first one, but once you have the hang of it, it's easy to fit the next two.
​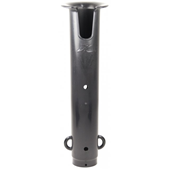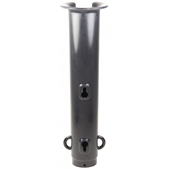 ​
The other item we have added is the excellent Stereo Active Marine Stereo from Fusion. Not only does the Stereo Active play us some tunes whilst we paddle out and back to our fishing marks, we can also listen to weather reports on the radio as well. Should we for some reason drop it over the side, it floats. The speaker quality is superb. I can also control the Stereo Active from my Garmin Quatix5 watch or via the Fusion iPhone App which shows me my full playlist stored in the Stereo Active.
​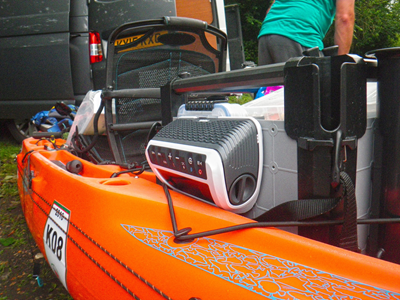 ​
We have bolted the Stereo Active's quick release puck to the side of the H-Crate, a little drilling was required.
​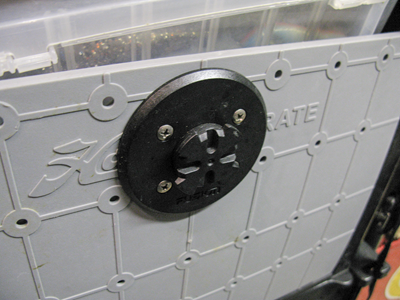 ​
We also have the ActiveSafe which can also be fitted to the Puck which gives us a waterproof safe for our valuables.
​
​
​
​
​
​