Scotty Double Extension Rod Holders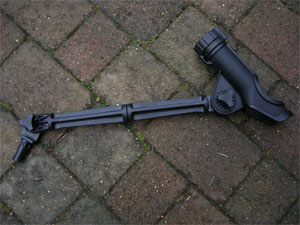 Placing your rod holders where you can actually reach the rods can be problematic on any kayak, but Shaun (Dipseadiver) came up with a clever idea using a pair of Scotty 6-1/2" extensions.
​
1. Here's the few bits you require.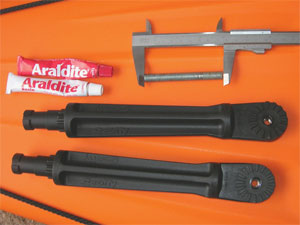 2.Place extender in vice and with a hacksaw carefully remove the end spigot from both of the Scotty's.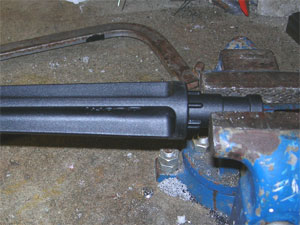 3. This reveals a very handy 9mm existing hole that extends to a depth of about 37mm. File off both ends smooth.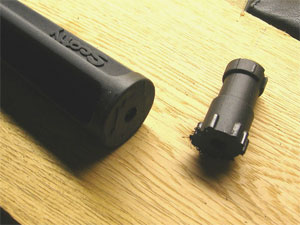 4. Place a pre cut 75mm length of 10mm galvanised stud bar in vice and wind on Scotty. This is quite tight and requires 2 hands.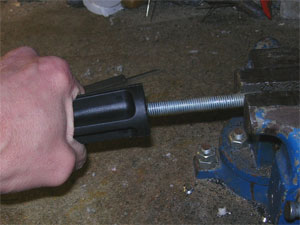 5. Resulting in this.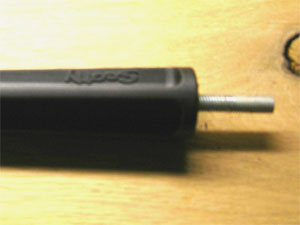 6. Take the other extender and wind it on the stud bar against the other Scotty. I add a small amount of Araldite and make sure that the ends are opposite and the Scotty logo's don't match. See picture.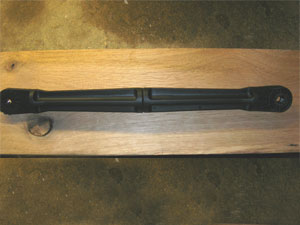 7. As the Scotty moulded head bolt (with the logo), isn't long enough to attach onto the spigot that goes into the mounting bracket you need to trim off and remove the pre installed nut.
​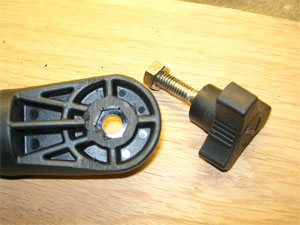 8. Here's the finished item.
​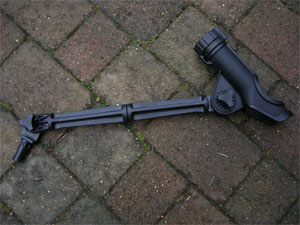 9.And finally in situ on my yak....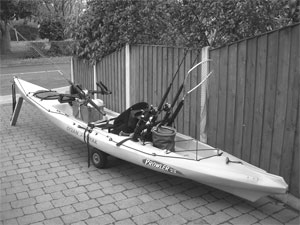 Shaun (Dipseadiver).
​
​
Disclaimer:
Installing hardware may cause damage and/or void manufacturer warranties. The information we provide is a free reference guide only. The author of this information, sponsors and the owners of the website that host this information are not liable for any problems or issues that arise from the use of this information. Users of this information hereby acknowledge that all use of this information is done by their own free will, at their own sole risk, understanding that injury or death could occur.